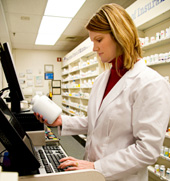 Membership of the The Illawarra Pharmacists Association (IPA) is open to all pharmacists and pharmacy students living or working in the Illawarra and Southern Highlands area of New South Wales.
Members include pharmacists working in the community and hospital pharmacy, retired pharmacists, pharmacists working in government or administrative areas and pharmacy educators.
Pharmacy students and pharmacy interns are also welcome as members.
Membership may be obtained by submitting an online Registration Form and payment for annual fee to the Treasurer.
Financial members are entitled to stand for office and vote at IPA meetings. Members will also receive notification of meetings and events, as well as access to members only area of website.